Is it a surprise women aren't keen on investing when the stock market language is so male oriented?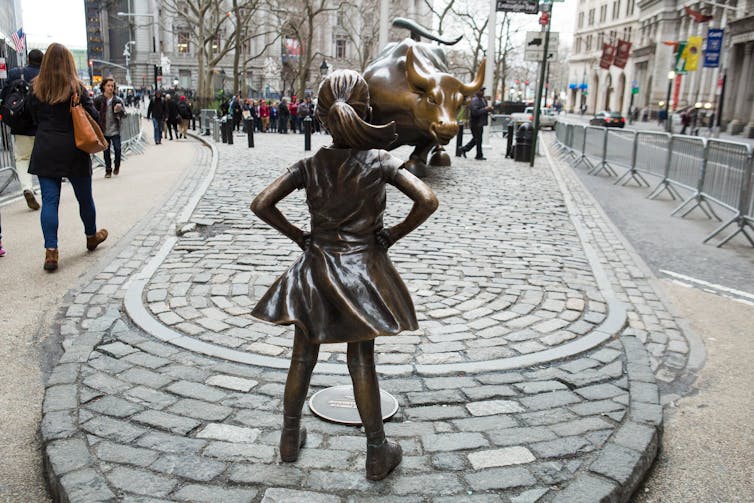 Jose Sanders, Radboud University and Henriëtte Prast, Tilburg University
The language used to describe investing in the stock market is skewed towards masculinity. It is full of metaphors that come from domains traditionally associated with, occupied by, or deemed appropriate for men.
Examples are "beating" the market (war, combat, physical fight), "level playing field" (soccer), and "building" your portfolio (construction). This is the case for different languages and for both websites targeting beginning retail investors and stock market reporting in national and financial newspapers.
People use conceptual metaphors like this in their language, often without realising it, to make abstract concepts (such as financial events and objects) more "imagineable". A conceptual metaphor is a word or combination of words taken from the concrete, physical world to describe a concept from an abstract world.